Books and Hotels vol.1
Shimada Tamotsu
(Art director/Representative of SHIMADA DESIGN INC.)
"I Want Hotels to be a Place for Rumination."
 "Expo 2025 Osaka, Kansai, Japan" is now two years away from its kickoff. "TEAM INARI," led by Shimada Tamotsu, was selected to design the official logo out of 5,894 entries. We had a chance to ask Shimada about his favorite books to read at hotels.
My fascination with visually appealing things led me to the world of design
 I was an ordinary, naughty high school student in Osaka. At that time, I was interested in fashion, but all I knew was what was cool and what was tacky. I did not realize till much later that the difference was made by design. I've always been drawn to visually appealing things, such as fashion magazines and cool posters, which may have led me to the world of design.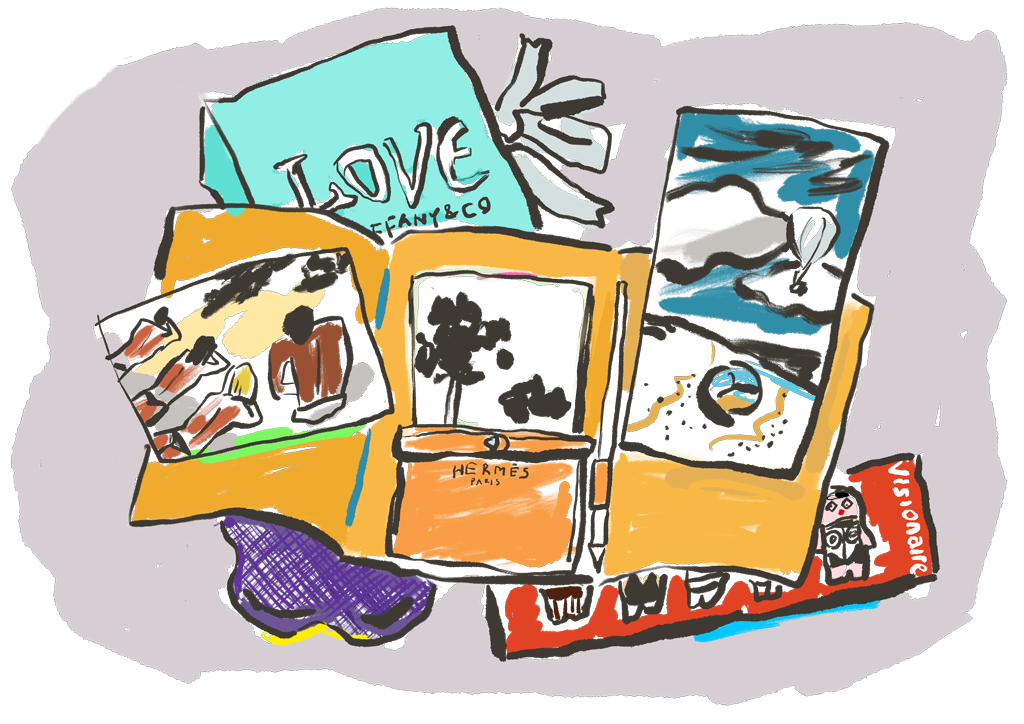 I like to read something visually stunning at hotels
 I often stay at hotels. Even if the plan was to stay one night, I like to extend my stay just to enjoy the hotel itself and relax.
 I don't like spacious rooms with luxurious furnishings, and I like rooms that are just a bit too large for one person. I prefer simple and modern rooms, and just like graphic design, I like hotels with comfortable feel and textures.
 When I spend time at a hotel, I often bring a New York-based art magazine called "VISIONAIRE," which combines fashion, art, and photography. Whenever a new issue comes out, I buy two copies; one to keep in my office and the other to carry around and read.
 The magazine is always beautifully bound and often collaborates with luxury brands such as Louis Vuitton and Hermès, attracting the attention of creators worldwide. It inspires me to think about my next project, so that is how I usually spend my time at a hotel. So, in my case, I am "looking at" or "gazing at" books rather than "reading" them.
 I feel the most luxurious staying in my hotel room all day long, looking at my favorite books.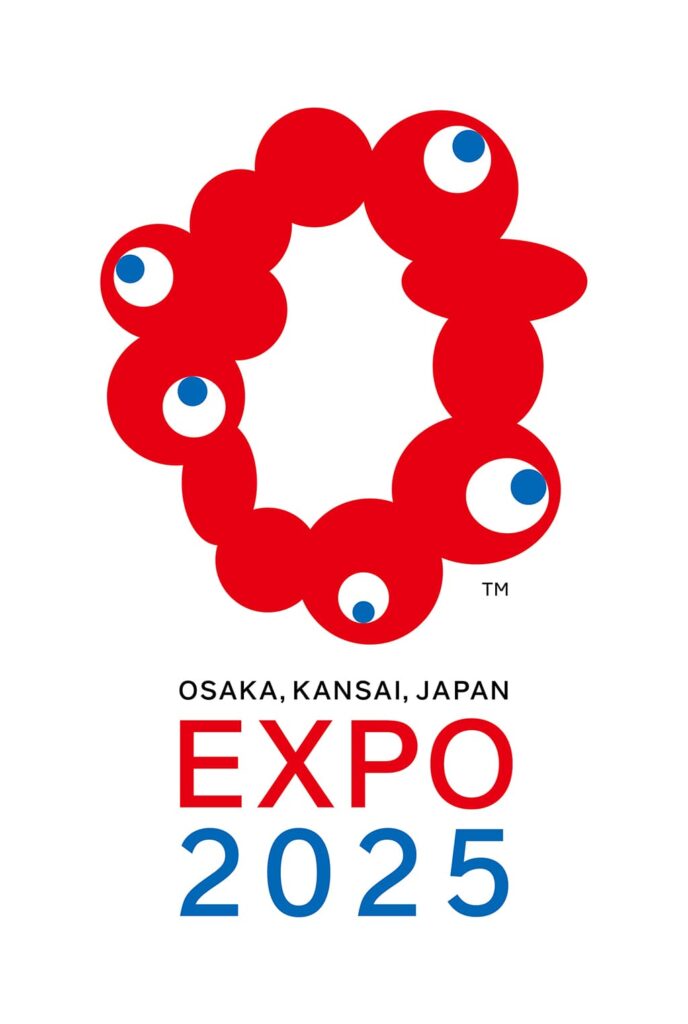 The "Expo 2025 Osaka, Kansai, Japan" logo represents our hope for the future
 I didn't even imagine we would win the Grand Prize and our design would be selected as the official logo. My colleagues and I decided that we should at least give it a try because we are a design firm based in Osaka. That is why we used the name of our team and not my name.
 The red "eyeballs" are meant to be cells and its nucleus. The slogan "Designing a future society where life shines brightly" suggests that life is dynamic, just like cells crowded together, changing forms and proliferating nonstop. It's a life that keeps moving forward.
 I was five years old when the Expo '70 Osaka was held. I was a child, but I still vividly remember being amazed by Okamoto Taro's creations. I also remember how passionate the adults around me were back then. Just like them, I hope we will be as enthusiastic about the Expo as they were.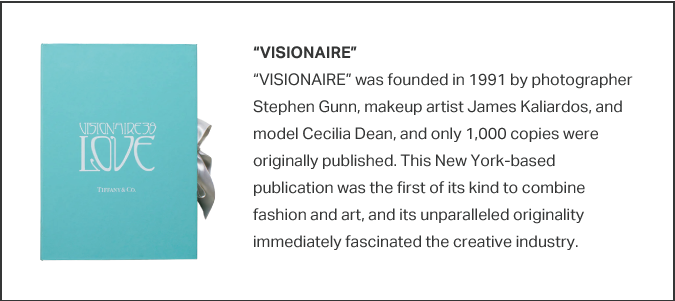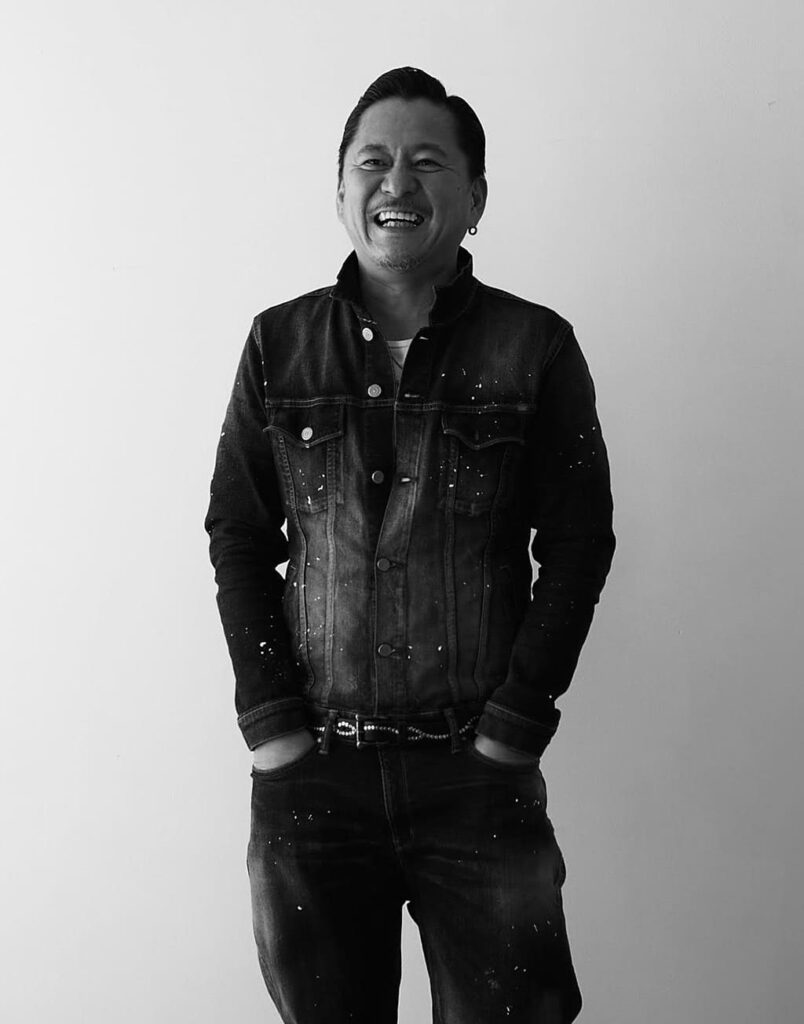 Shimada Tamotsu
Shimada Tamotsu was born in Osaka in 1965. After graduating high school, he started his own firm after working at Matsue Hiroyuki Design Office. He has worked on a wide range of projects, from advertising, VI, and editorial design to space design. He has won numerous awards both in Japan and abroad, and he won gold in Posters at the New York ADC Awards in 2009. In 2020, as the leader of TEAM INARI, he was selected as the Grand Prize winner in the competition for the "Expo 2025 Osaka, Kansai, Japan" official logo.